Breathable film stretching unit
2021.08.12
Breathable film stretching unit
The breathable film stretching unit is the core part of the breathable film production line. The stretching uniformity and breathable effect of the breathable film play a decisive role.
The unit customizes the stretching section for customers and the splicing section for customers' tape casting machine (non permeable production line). Professionally, we do not recommend customers to assemble in this way, because the extrusion part of the tape casting film machine was not considered to be stretched at the beginning of the design. Later, it will be equipped with its own stretching section, which may not match. Our breathable film is actually produced by tape casting film, added with calcium carbonate, and then stretched in multiple sections, Thin the membrane and pull it out of the breathable pores. If there is no intention to stretch at the beginning of the design, it is likely that the thickness of the film flowing out of the extrusion part of the die will not meet the stretching requirements, which will lead to the failure of the membrane. Of course, the customer is equipped with this stretching unit, which is a design scheme given by our company after field investigation and various matching calculations, so it can minimize the risk.
The unit is equipped with three levels of stretching, five heat setting rolls and three cooling rolls. The general breathable film machine should have three heat setting rolls and three cooling rolls, which is also a unique design scheme given according to the characteristics of the customer's original equipment.
Henghuilong Machinery is an expert in coil material solutions.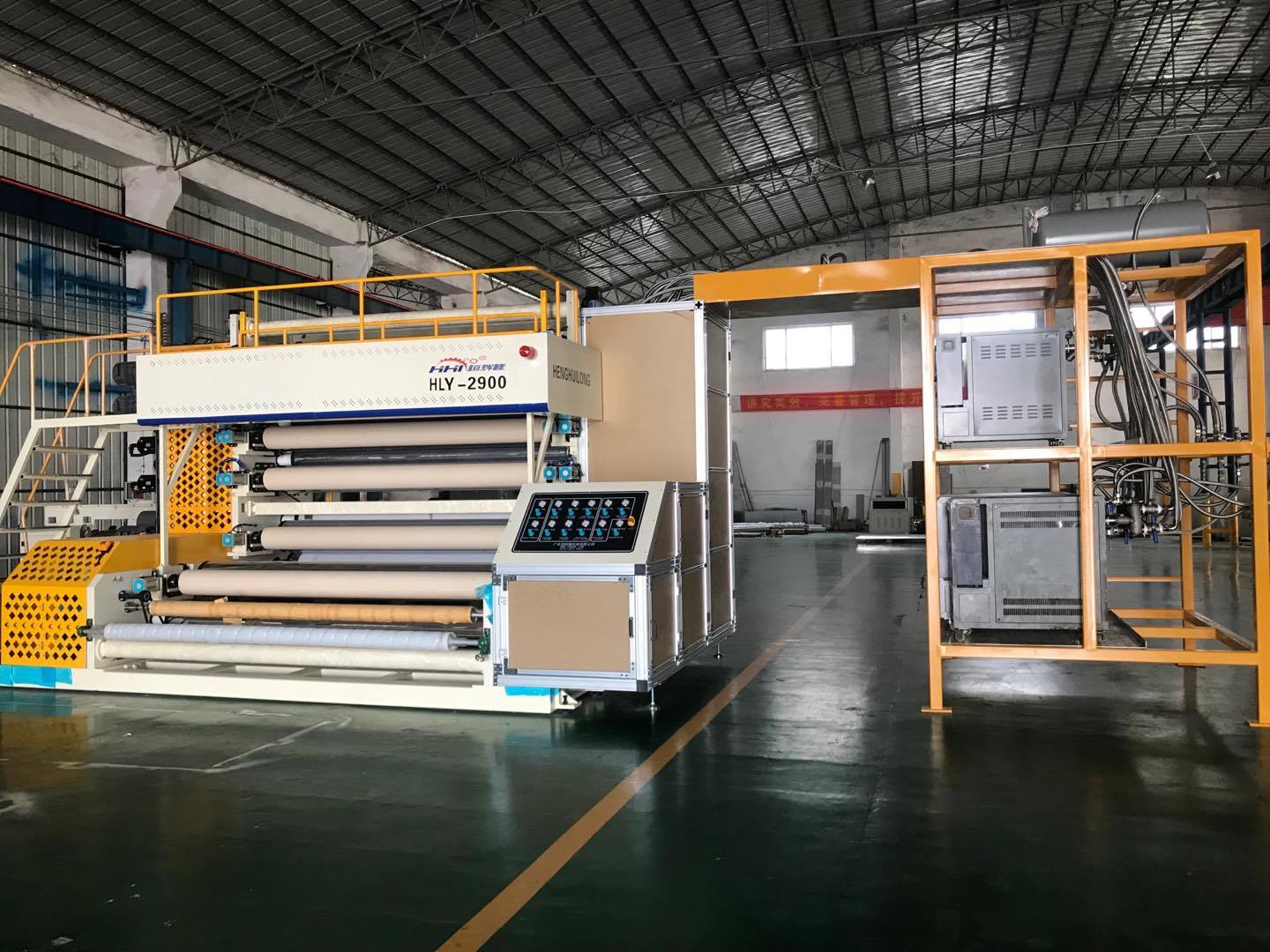 ---